This was what happened to me...
1st day of 2012....
Reality dawned...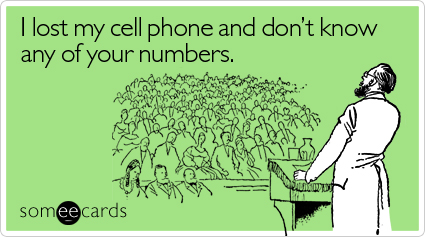 Dearies, I've lost my phone on 1st January & I have lost all your numbers, messages & notes i've made on the phone regarding some orders.
Have rushed to replaced my sim card & my contact number remains the same at :-
For those who have placed an order previously through SMS or msg-ed me from 28 Dec onwards..kindly re-message or email me with your name, order details, enquiries etc..
So sorry bout the inconvenience caused...